K5 Learning
is an online educational website for kindergarten through 5th grade students with a focus on reading, math, and spelling. As a relatively new site(online for about 6 months as of this post), you may not have heard of
K5 Learning
; hopefully this review will help you learn more about it!

Located at the web address
www.K5Learning.com
, this program offers a free 14-day trial (no credit card needed), a free assessment to ensure proper placement for each child, a video tour, sample lessons, information for special needs learners and ESL students, and lesson categorized as follows:
K5 Reading, K5 Math, K5 Spelling, & K5 Math Facts
.
Pricing ranges from $25/month for the first child and $15 per month for each additional child to $99 annually for the first child or $129 annually for additional children.
K5 Learning
is a challenging online program and I appreciate that it stretches the student, particularly with the spelling lessons. Many of the lessons are well beyond the typical 5th grade students normal range of study, and I think this is a good thing in light of the fact that we have a generation of "text me!" kids who think for can be spelled
"4"
and great is spelled
"gr8"
. If you tire of seeing messages that read something like this:
"r u coming 2nite?"
then you will be appreciative of the challenging spelling lessons offered by
K5 Learning
!
The website has a clean fell to it. Basic white pages with no extra frills make for few distractions. The point of the website is
learning
, and
K5Learning
keeps the student focused on their work. A part of me (the Type A, firstborn part!) likes this a whole lot! And the mom in me wonders if a little more color would be more fun. But overall, when the focus is spelling accuracy or mastery of math facts, less is more in terms of "busy, loud" web pages.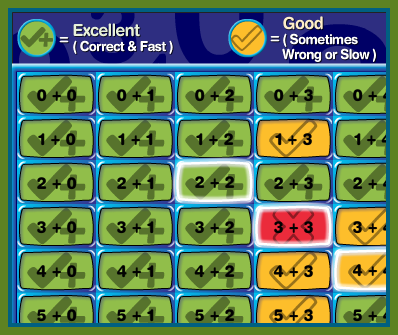 I would also like to add that I have been very impressed with their customer service and their desire to continually improve product quality. With the kind of commitment to customer service they have displayed, I'm sure the people behind the scenes at
K5 Learning
will make an impact within the homeschool community.
This online program is straight-forward and no-nonsense. It promotes learning, with some fun in the form of games and riddles - but it's really all about learning. If you use the program, your child will learn. That much is for certain!
Other side notes about the program are that games are "earned" as rewards for work well done; each student can create their own avatar; the math facts are intended to be mastered in both speed and accuracy; and the reading programs are very well-done and thorough. For example, the lessons on inferencing were probably the most thorough I've seen via an online learning program.
The website is
www.K5Learning.com
and the FAQ page has answers to almost any question you might have.
Click
HERE
to see what my Crew Mates thought of
K5 Learning
.
As always, I received this product free of charge for review purposes. All opinions are my own.
Lord bless you as you homeschool for His glory!
Day 160 done
Jan L. Burt
www.HomeschoolingMothersBibleStudy.com
www.SavanasClayCreations.com